NATIONAL GEOGRAPHIC
LINE REBRAND
A complete brand identity make over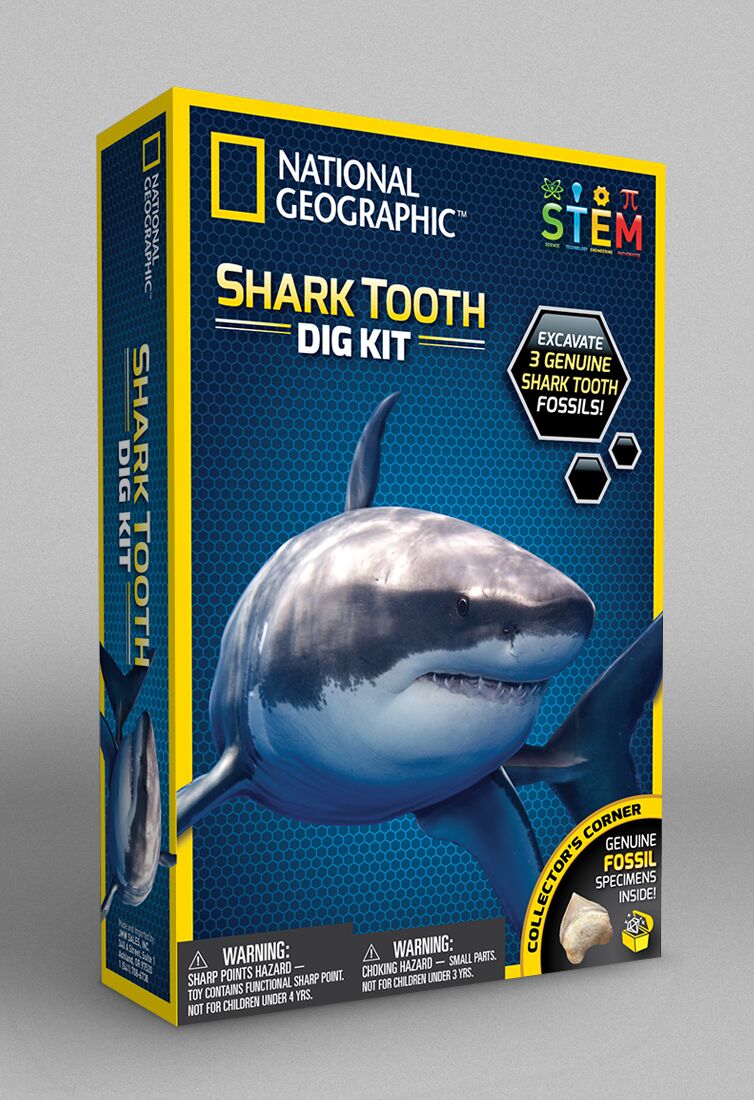 My goals for this redesign were based upon bringing more appeal to our intended demographic. First, that included adding brighter colors with more exciting artwork to appeal to this younger audience. Second, a higher quality feel to our packages would raise the item's perceived value. Finally, construct a clean and intentional design that could easily translate across hundreds of products no matter the product layout or dimensions.
One result of this highly successful redesign was noticed immediately by changing the retail chain Target's mind from a "no" to a "YES!"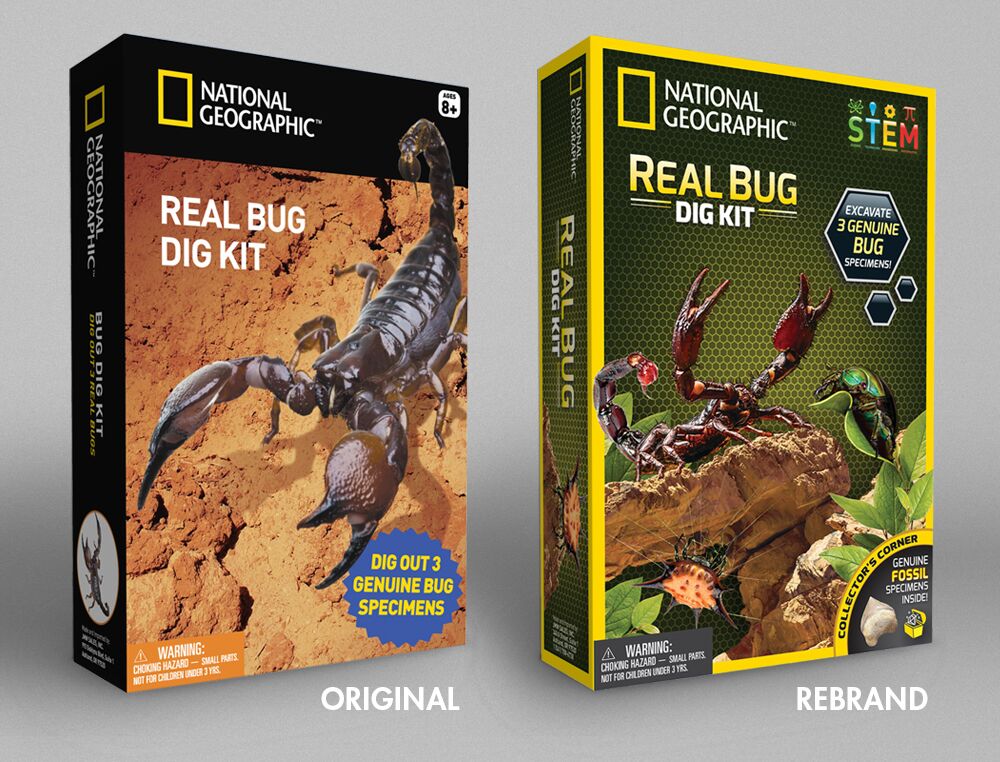 One of my main challenges in dealing with this rebrand was the ever-present reality of too much to do and not enough time to do it.
Also an issue, I felt the Nat Geo design I inherited lacked appeal and perceived value. For that reason I fought to address every inch of the new packaging despite the time crunch. Although I was asked to just recreate the legacy back, I championed my belief that a design that addressed every visible side would be worth the extra work, and the results of that added effort became our new standard of excellence.
Our rebrand presentation for Target was due two weeks after the completion of the new design concept, and I had already been tasked with creating 26 different packages for that presentation. Despite my misgivings about what I considered a completely unreasonable timeline, my team rallied, and with a crazy push of double and even triple shifts, we completed 28 high-quality packages and won Target as a new client.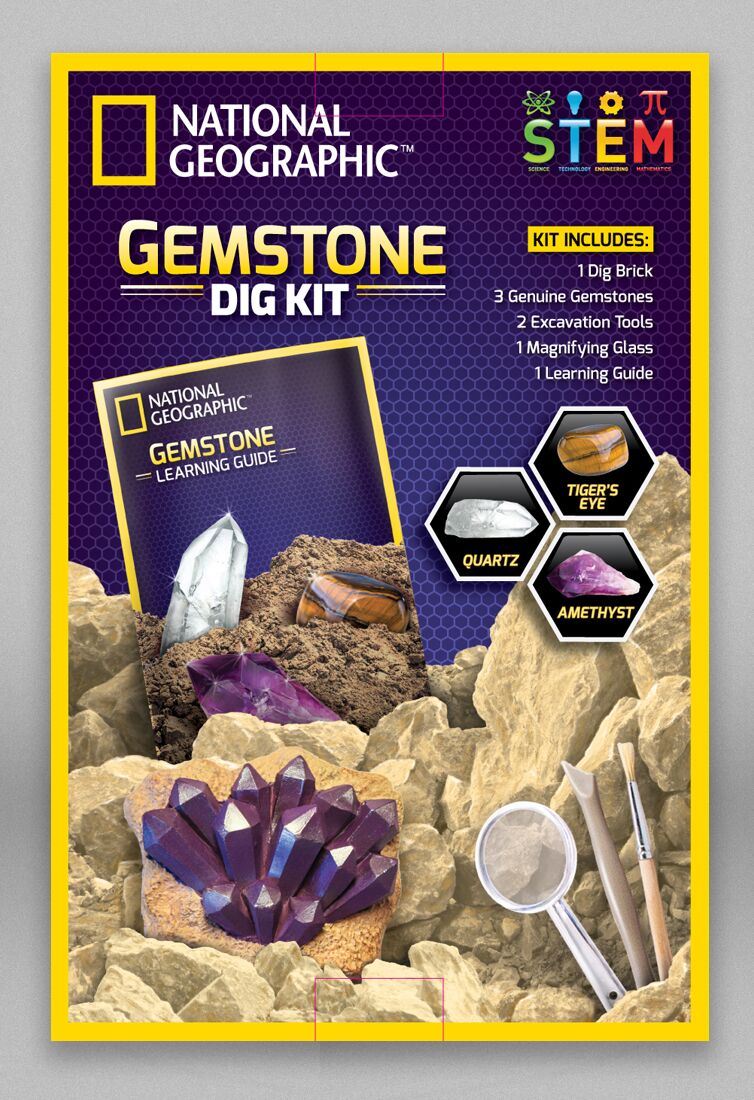 NATIONAL GEOGRAPHIC WILDLIFE WOW
Squeezable figures with the detail of hard plastic
SOFT FIGURES IN THE DIGITAL AGE
NATIONAL GEOGRAPHIC & DR. COOL
Package designs coming soon…
NATIONAL GEOGRAPHIC
LEGACY DESIGN
New products using JMW's legacy designs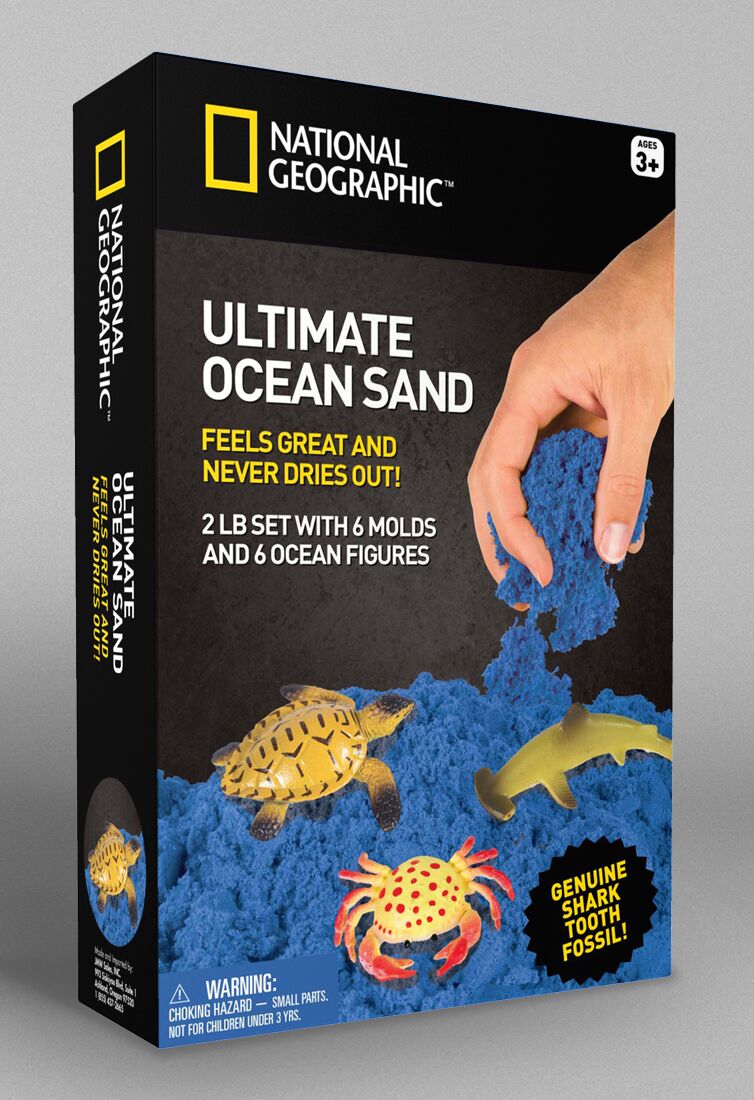 Prior to being assigned the task of rebranding the Nat Geo product line, I was already busy designing a number of displays, products and packages using JMW's already established design.
Although I disliked the inherited aesthetics, this simple setup allowed for the extremely fast turnaround required to produce the amazing amount of output demanded, again, on an extremely tight timeline.
When the owner of JMW returned from a trip overseas with a new interest in the possibility of offering products in clam shell packages with layers and depth, it was a nice change in pace from what the company had been doing up to that point.
The main challenge was figuring out how to best design the packaging in a way that our China-based manufacturer would be able to easily and quickly construct. I will admit, however, that challenges like this make creating unique packaging one of my favorite types of projects.
Shown right is an example of a Photoshop mock-up of what the packaging would look like for our sell sheets, catalogs and amazon pages. It was created by designing how I felt the product could look in illustrator, bringing the vector dielines into Autodesk Maya to build 3d panels, screen capturing an angle that matched our other catalog packaging shots so the product would have believable perspective lines, pasting and warping the illustrator art over the panels in Photoshop and finishing it off by adding shadows and highlights to simulate depth. It sounds like quite a process, but I find it rather enjoyable. If I had more time to work on it, I would have included highlights simulating the plastic clam shell.
I was frequently required to concept and construct digital packages like this for products before the item had even been designed, let alone hold an actual sample.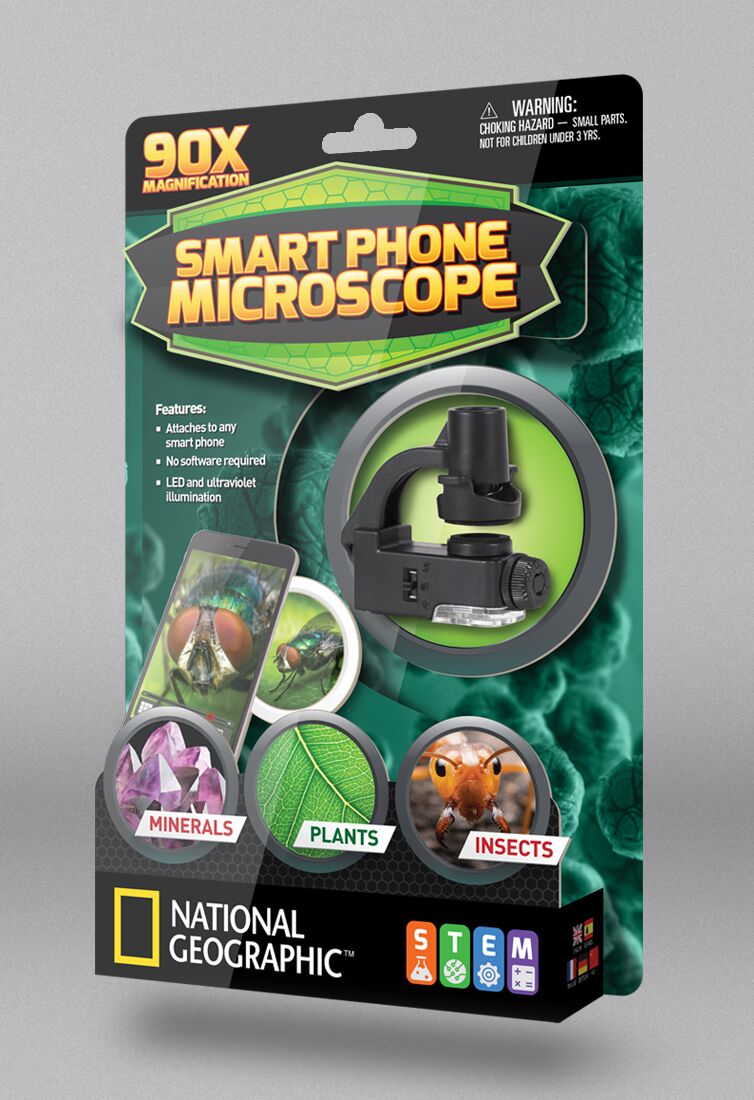 Designs for a soft open product launch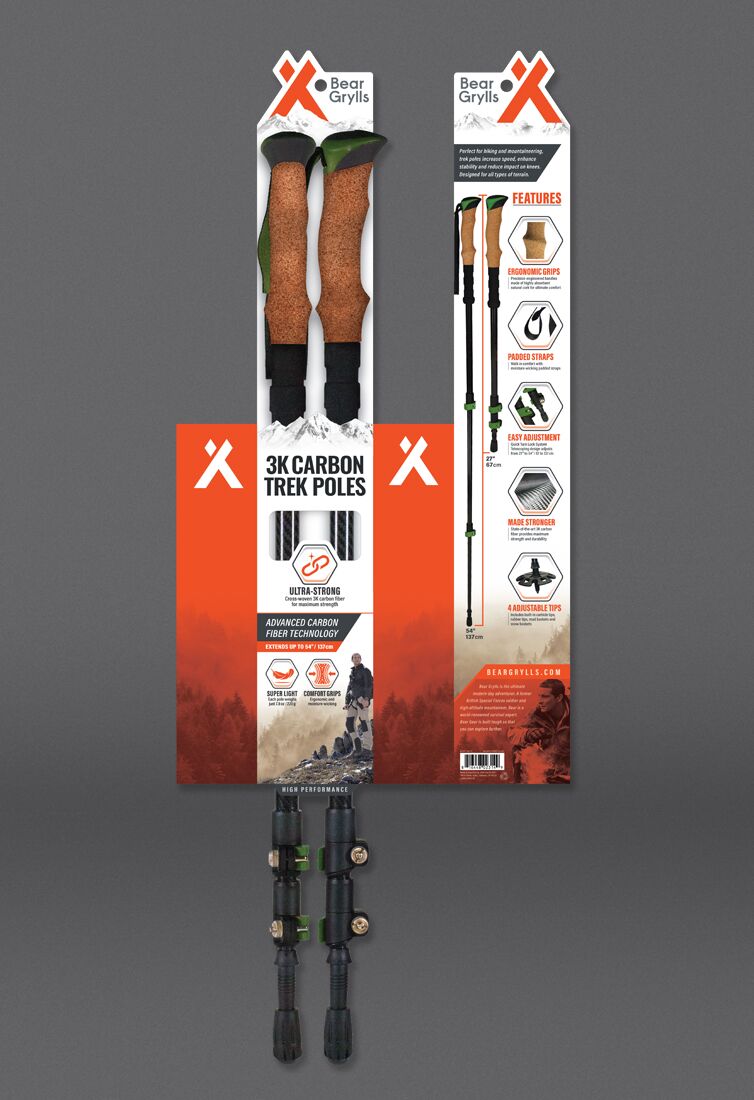 An interesting project coming off the tails of the National Geographic rebrand.
STEM Science Toys and Sets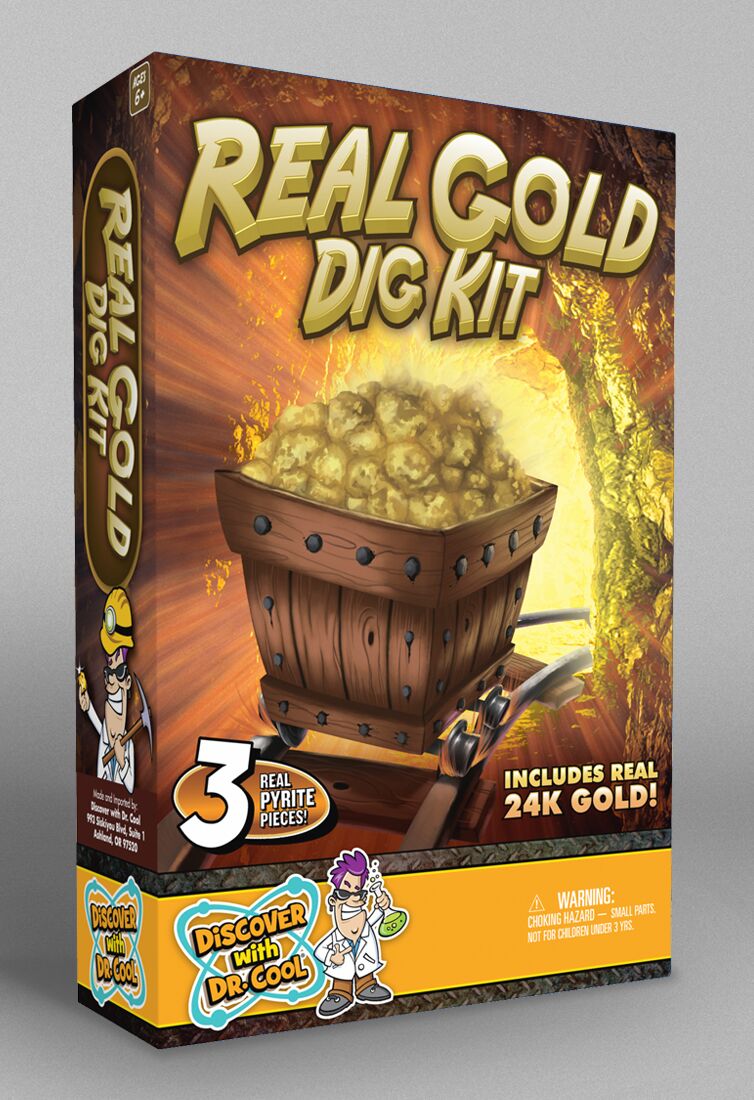 JMW SALES, INC.'S HOUSE BRAND
In tandem with the massive amounts of packages, displays, sell-sheets and adverts required for the National Geographic line of toys, Discover with Dr. Cool science kits occupied a majority of my time. While many designs were already in place, I still recreated every single box in our product line to clean up and resize existing files, update information and create uniformity across the line.
A traveling dinosaur show with retail toy line
Upon securing Jurassic Quest as a client, we became the sole manufacturer for the new Jurassic Quest product line. As such, I needed to design and output nearly a hundred new packages in a very short amount of time. Fortunately, many of the new products we were having made for JQ were plush dinosaur stuffed animals and which only required hang tags or display bins.
I decided for the first run to have a basic design that fit with the company's branding in order to meet that demand.